A Pyrrhic victory for the ANC in South Africa?
The results of the general elections in South Africa on 7 May give a victory, once again, of the African national congress (ANC), of incumbent president Jacob Zuma, by 62.2% of votes. Far behind, there are the Democratic alliance, of Helen Zille, with 22.2% and the new party, Economic freedom fighters (EFF) of Julius Malema, former leader of the ANC youth league, with 6.4%.
Even if the ANC played about Nelson Mandela's inheritance, a few months after Madiba's death, this was not so efficient since ANC's score is lower than in 2009 (65.9% at that time). But who benefits of this reducing vote for the ANC? Maybe the DA (22.2% versus 16.7% in 2009), or EFF since it was the former left-wing of the ANC. But EFF could get formers voters of the Congress of the people (COPE) because COPE represents now 0.7% of votes, whereas it was 7.4% 5 years ago.
Finally, the great cause of lower majority for the ANC is abstention. In 2009, there were 22.3% of South African voters who didn't go to vote. Now, there are 26.6%! This illustrates a growing disappointment about ANC's legacy, polluted by affairs or about ANC's transformation to a social-democrat or social-liberal party. The ANC doesn't hesitate to defend the black and white bourgeoisie against people living in townships or miners, like the bloody repression of miner's strike at Marikana in August-September 2012 for instance. So, like in other democratic countries, the South African proletariat is less incentive to vote because its interest is not really defended by elected representatives. The latter prefer being corrupted, and have income than acting for the general interest. This is a new way of class struggle because finally, the elite, which has the economic power, is more incentive to vote and to corrupt members of Parliament. Even if the political apartheid is dismantled, the economic (and social) one is still alive. EFF's leader Julius Malema asserts he fights against it, but seen his tastes for the luxury and his lifestyle, it has enough to doubt it there.
For French-speaking persons who're ill-at-ease with Shakespeare's language, there is the French version of thi article. Just clik here to see it.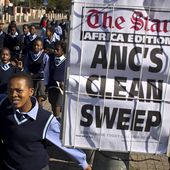 ANC seals fifth successive election victory in South Africa
The African National Congress (ANC) has brushed off political scandals and economic discontent to win a fifth consecutive South African election, results showed on Friday, although the party fell ...
http://www.theguardian.com/world/2014/may/09/anc-wins-fifth-election-south-africa-jacob-zuma
ANC wins 2014 elections with reduced majority
The party received 11,436,654 votes, which was less than the 11,650,748 votes (65.9%) it received in 2009. Its support in Gauteng, the economic heartland of the country, decreased from 64.04 percent
http://www.timeslive.co.za/politics/2014/05/10/anc-wins-2014-elections-with-reduced-majority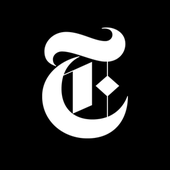 A.N.C. Solidifies Lead in Latest South African Vote Count
JOHANNESBURG - As the final ballots of South Africa's fifth post-apartheid election were being tallied on Friday, the results handed the governing African National Congress a victory with 62 percent
http://www.nytimes.com/2014/05/10/world/africa/south-africa-vote.html
Elections 2014 special report: South Africa Votes
On May 7 2014 South Africans will vote in the country's fifth democratic elections since 1994. The M&G brings you the latest news, data and analysis.